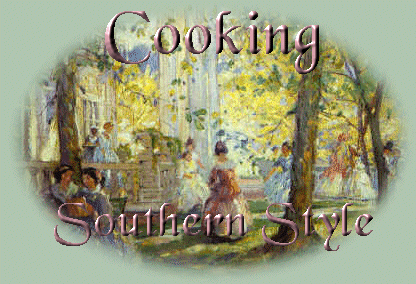 Visitors to Louisiana, or any state in the South,
are not likely to forget our delicious foods.

The recipes on the following pages
were provided by members of the
Southern Women webring.

Thanks to these wonderful
Southern Women, you too, can cook
"Southern Style"

Credit is given to each recipe.
Click on thier names to experience true
Southern Hospitality.